Online Giving (Sunday Collections)
Upcoming Events
No upcoming Events at this time
Mass Times
Saturday: Peralta 5:00 p.m
Sunday: Peralta 8:00 a.m., and 11:15 a.m.
Valencia 9:30 a.m.

Daily Mass: Peralta Tuesday- Friday 8:00 a.m.

Confessions:
Saturday 4:00-4:45pm

Baptisms: Saturdays at 10 am, call the Office to schedule
Office Hours
Church Office Hours: Monday - Friday
9:00 a.m.-1:00 p.m.
Telephone: 505-869-2189

Father Emmanuel UC Izuka's Office Hours:
Tuesday- Friday
9:00 a.m.- 1:00 p.m. or by appointment
Telephone: 505-869-2189

Faith Formation Office Hours:
Monday-Friday 9:00 am-1:00 pm
Telephone: 505-869-6993

Church Open: Monday- Friday
9:00 a.m.- 1:00 pm.
Facebook Page
Add Our Lady of Guadalupe- Peralta on Facebook by clicking the link below
Parish News
No Faith Formation Classes November 21st-November 26th. Happy Thanksgiving to all our parish families. May your holiday be filled with joy and all the many graces sent from God.
Our Lady of Guadalupe will be offering 13 sessions of "Grief Sharing" beginning August 17th at 6pm in the Parish Hall. For more information please call the Parish Office.
The Knights of Columbus will be praying the Seventh Sorrows Rosary on the fourth Thursday of every month, beginning Thursday, August 24th at 7pm in the Our Lady of Guadalupe Parish. All are welcome.
The Peralta Altar Society is looking for new members. So many things happen behind the scene especially in the sacristy before Mass is celebrated. Just like in restaurants. You just walk in, place an order, food is served, and you eat and go. We have no idea how the food is purchased, processed, cooked, and served. We just enter a restaurant, sit down, eat, and go. So also with the Mass. We just walk in, sit down, listen to and pray the Mass and then go home. So many people work behind the scene to prepare things and get them ready before the priest comes to celebrate Mass. Most of this special work done in the sacristy before the Mass is celebrated is done by a group of men and women called Members of the Altar Society. Please call the Parish Office. Thank you.
Reminder: Married couples celebrating their 25th Wedding Anniversary are asked to contact the Parish Office. A certificate of appreciation from the Archdiocese of Santa Fe and a blessing from Our Lady Of Guadalupe Parish will be presented to you.
Just a reminder: Please do not park in the space in front of the Church, for the safety of the Extraordinary Ministers distributing Communion. Thank you, God bless!
The Rosary is prayed 30 minutes prior to each Mass
Please remember that you can download the Laudate App on your smartphone to help follow along during Mass. The app has Daily Readings, Prayers, and much more.
We are asking that families with loved ones at the Our Lady of Guadalupe Cemetery please help in maintaining your loved one's plots. Thank you.
Daily Reading
Weekly reading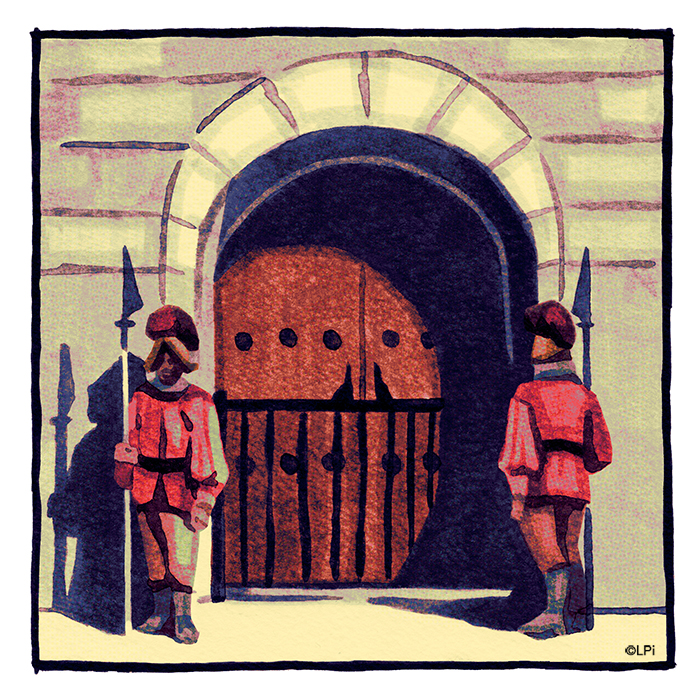 Weekly reading
Readings for the week of December 3, 2023
© Liturgical Publications Inc