Online Giving (Sunday Collections)
Do You Shop On Amazon?
Upcoming Events
No upcoming Events at this time
Mass Times
Saturday: Peralta 5:00 p.m
Sunday: Peralta 8:00 a.m., and 11:15 a.m.
Valencia 9:30 a.m.

Daily Mass: Peralta Tuesday- Friday 8:00 a.m.

Confessions:
By appointment at this time

Baptisms: Saturdays at 10 am, call the Office to schedule
Office Hours
Church Office Hours: Monday - Friday
9:00 a.m.-1:00 p.m.
Telephone: 505-869-2189

Father Emmanuel UC Izuka's Office Hours:
Tuesday- Friday
9:00 a.m.- 1:00 p.m. or by appointment
Telephone: 505-869-2189

Faith Formation Office Hours:
Monday-Friday 9:00 am-1:00 pm
Telephone: 505-869-6993

Church Open: Monday- Friday
9:00 a.m.- 1:00 pm. (please contact the office prior to coming, so church will be unlocked)
Facebook Page
Add Our Lady of Guadalupe- Peralta on Facebook by clicking the link below
Parish News
Congratulations to the raffle winners and to everyone who bought tickets! Special thanks to Artist David McCoy for the donated items and to Camille Sanchez for leading this successful fundraiser! $2,015.00 was collected from the raffle tickets which will be added to the building fund. 1st place winner is Teresa Molina, 2nd Herman Garcia, 3rd Sisneros Brothers.
Congratulations to the 2022 College & High School Seniors! Thank you to all who participated in Mass and for your service with the Youth Group. Continued blessings on your new journey.
Reminder of up coming Meetings:
Music Groups: May 10th at 6pm (in The Parish Hall)Finance Council: May 10th at 6pm (in the Parish office)Peralta Altar Society: May 13th at 6pm.Cemetery Committee: May 19th at 6pm at the cemetery.Parish Council: May 26th at 6pm.
Just a reminder: On May 21 at 4 pm, Father Emmanuel Izuka will not be hearing Sacraments of Reconciliation. He will be taking appointments that week. Sacraments of Reconciliation will resume back on May 28th at 4pm. Thank you and God Bless!
FEAST OF CORPUS CHRISTI.The Feast of Corpus Christi will be celebrated on Saturday, June 18, at 5:00 pm at our Mission Church, Sangre de Cristo in Valencia. The tradition of outside Altars will continue this year. If an individual/family wishes to set up an Altar (memory of loved one or special intention, etc.) please call the Parish Office. You will be responsible to set it up for that evening. After Communion, the outside Procession will take place to each Altar. Mass will end with Benediction in the Church. Everyone is invited to attend.
ADVANCE NOTICE:There will be no 5:00 pm Mass at Peralta on Saturday, June 18. Mass will be at Sangre de Cristo in Valencia.
The Stiches of Love Ministry is back. They meet every Wednesday at 10:00am. Anyone who would like to donate Jeans or material, would be appreciated.
Our parish goal for this year's Annual Catholic Appeal is $31,000. If we meet our assigned goal and perhaps go over it, we will get the balance in a rebate. If we do not meet our goal we will have to pay the balance from our purse. We call on all parishioners to pray about this, and make your donation. May the good Lord bless and reward you as you do this.
Reminder: Married couples who are celebrating their 25th Wedding Anniversary are asked to contact the Parish Office. A certificate of appreciation from the Archdiocese of Santa Fe and a blessing from Our Lady Of Guadalupe Parish will be presented to you.
Just a reminder: Please do not park in the space in front of the Church, for the safety of the Extraordinary Ministers distributing Communion. Thank you, God bless!
The Rosary is prayed 30 minutes prior to each Mass
Please remember that you can download the Laudate App on your smartphone to help follow along during Mass. The app has Daily Readings, Prayers and much more.
We are asking that families with loved ones at the Our Lady of Guadalupe Cemetery please help in maintaining your loved ones plots. Thank you.
Daily Reading
Weekly reading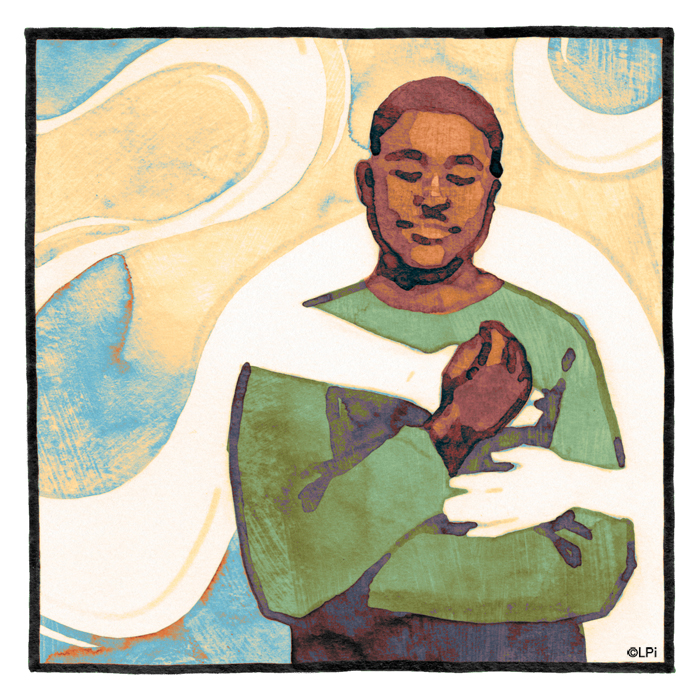 Weekly reading
Readings for the week of May 22, 2022
© Liturgical Publications Inc
Saint of the Day
05/23/22 1:00 am
St. Rita of Cascia
Read More